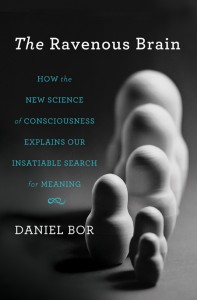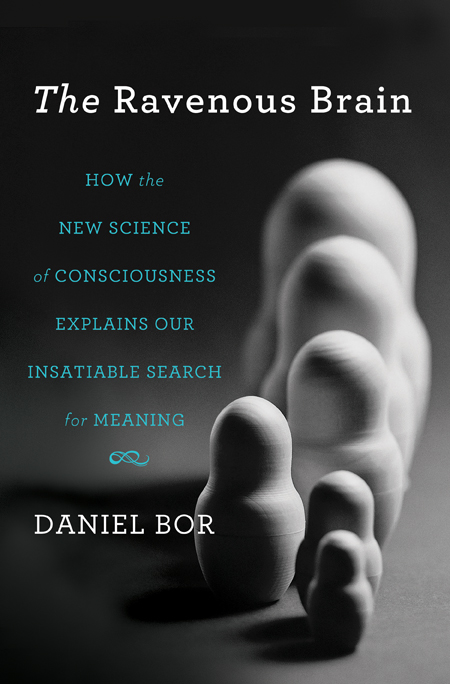 My book, THE RAVENOUS BRAIN, officially comes out today (in the US at least – 13th Sep in the UK/Europe in hardback, but the Kindle edition is available everywhere now, I think).
While I'm writing, I thought I'd take the opportunity to update you on some of the events surrounding the launch.
The book has already received some very positive reviews, including in New Scientist.
Another review to pick out is the Times Higher Education magazine, where it is book of the week.
All the reviews I know of are included on my book page, with links where available to the full reviews.
And it's also been chosen as the September main selection for Scientific American Book Club, and seconnd selection at the Book of the Month Club – both bits of news I feel really honoured by.
If you want to read a snippet or two, there is an abridged excerpt of the introduction, titled Consciousness: The Currency of Life on Huffington Post.
There is also an extended excerpt of chapter three, titled Touring The Brain, on Salon.
I've also written a couple of articles on issues related to the book, in various places.
For instance, I wrote an article in Wired UK magazine about the perils and limits of unconscious decisions and learning (NB online version of article might take a few days to turn up, but it's out in the old fashioned paper version right now).
And there's an article called When Do We Become Truly Conscious in Slate magazine, which right now is the most read story on the site, beating down into second place a feature article about a New York dominatrix! So maybe there's hope for science yet!
The book publicist has been doing a wonderful job on my behalf and I've also been or will be interviewed for various radio stations about the book, consciousness or the brain, and you can find out details about those here.
So please grab a copy of The Ravenous Brain – and if you want to tell me what you think of it, I'd love to hear from you.